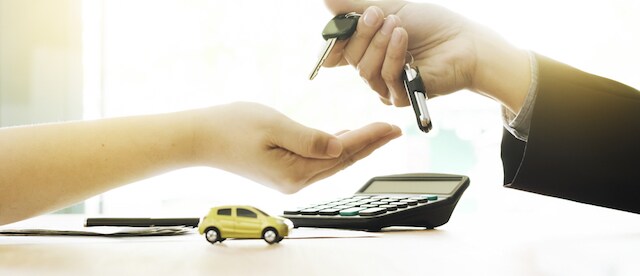 If you've ever visited Victory Ford to check out the vehicles in our showroom, then we sincerely hope that our personalized approach to customer service left an impression on you. We strive to tailor the dealership experience to each and every customer's unique needs for a special experience. Better yet, the same is true for the team in our Dyersville Ford financing department!
At every turn, we strive to make the new car financing process as simple as possible. The most important component in that equation, of course, is our friendly and knowledgeable staff. We're always happy to walk you through all of your lease and purchase options and to help you choose the route that's best for you and your budget.
Streamlining the Ford Financing Process Near Dubuque
We also aim to make this experience easier for you by outfitting you with a range of convenient online tools. Here on our site, you'll be able to find the trade-in value for your current vehicle, calculate the monthly payments for your next vehicle, and even apply for financing using our secure online form!
You can also peruse the current Ford financing specials available at our Dubuque area dealership, all of which are selected to help you save when financing some of our most popular models. Be sure to check back often, as we're always changing things up and adding new offers!
While you plan out your purchase, you can also explore the range of protection plans that we offer. These are great choices for drivers who want to protect their investment while shopping for a new vehicle.
Of course, our team is here to help you make choices along the way and to answer any questions that you might have about our available financing offers and programs. When it comes to financing a Ford, there's no such thing as a silly question! We want you to have all of the information you need to make educated choices and to build a strong foundation for a great ownership experience.
For more information on any of the financing tools or offers on our site, don't hesitate to contact Victory Ford online or to call our team at (563) 231-7033 today!